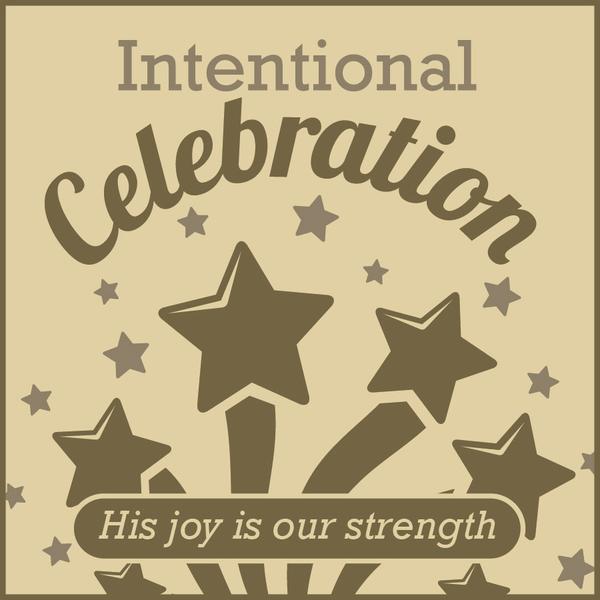 The 40 Days are drawing to a close, Good Friday is looming, but Sunday is a comin'!!  The Easter celebration is just 3 days away! Look for Divine-moments where God gives you an opportunity to invite someone to celebrate with us on Sunday. Have you been praying for your "10?"
I hope you've been able to find a new measure of joy through the discipline of celebration this week. (Catch last Sunday's message for more explanation on that).  Also, I strongly recommend the final chapter on Celebration in Foster's book.
Here's his final statement:  Celebration gives us the strength to live in all the other Disciplines. When faithfully pursued, the other Disciplines bring us deliverance from those things that have made our lives miserable for years which, in turn, evokes increased celebration. Thus, an unbroken circle of life and power is formed.
Foster, Richard J. (2009-03-17). Celebration of Discipline (p. 201). HarperCollins. Kindle Edition.
One celebration I'm having is regarding the many groups of folks informally gathering on Good Friday to pray, to worship, to mourn, etc in memory of our Saviors great sacrifice for mankind. I've invited a few folks to pray with me on Friday, and I encourage you to check in with you Community (Site) Pastor if your interested in joining with one of the groups on Friday…but even taking a few moments or through your day to remember our King is wonderful thing. 
Tammy and I are celebrating the company of our oldest son, Spencer, who's back home for a short Easter recess from college. We've had some good conversation, shot some pool, watched some hockey, and he and his younger brother Shay have been yakking and catching up…pretty cool to see them as such good friends.
Although to James Bryan Smith's book The Good and Beautiful Life requires some dedicated application time, I've finished up the reading. Although excellent for anyone, his trilogy makes for a great study if your a new believer or walking a new believer through the basics of God. I'm going to continue reading through Keller's book after Easter…how about you?