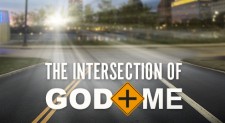 Here's a cool response to yesterday's messages on Solitude from my friend Ali:
I sometimes think that I have a leg up on others because I am an introvert. I literally need to be alone in order to be healthy. And when I get that time, I covet it. However I so often find myself seeking to be amused even when I'm alone (mainly through watching a show or listening to music). Yesterday offered me encouragement to reassess the time I spend alone, especially as my current season of life affords little of it. What a treasure that God hardwired me to NEED solitude for the sake of better knowing Him.
The latest challenge knocking on my door has been the insomnia that comes with pregnancy. I spend hours in the middle of the night wide awake. Typically those moments are riddled with anxiety – all the days worries rear their ugly and overwhelm me, making it even harder to fall back asleep. But last night I was challenged and encouraged as I desperately tried to focus on what I know my soul and body truly needs – rest in Jesus. I spent most of 3 and 4am praying, though satan's whispers were never far from my reach.
In my somewhat elementary way of thinking, I often seek to simplify the message. I keep thinking that the real message to me this week is God's Presence. Literally God's Presence and His Presence alone.
Did you catch the message Sunday? Jot me a note. I'd love to know how solitude is impacting you.